This post is part of our "Peek Inside" series where we showcase Arts & Crafts homes from across the country that are currently for sale, or were recently sold.  Some of them may be fixers that are just begging to be restored (like this one), others may be fully restored and move-in ready, and still others may be somewhere in between.  If you have a home that you'd like us to feature, please contact me for details!
This classic 1909 craftsman home in the heart of Portland, Oregon's historic Irvington neighborhood happens to be located right next door to a home (to the left in the image above) that I recently wrote an article about for American Bungalow magazine.  It wasn't for sale then, but it was just listed and will make for an amazing home for someone who's willing to give it the restoration TLC that it needs.  Overall, it looks like all it would take are some cosmetic improvements in order for it to shine once again.  Let's hope that whoever ends up becoming the new owner takes a thoughtful approach to restoring it.  Scroll down for more photos…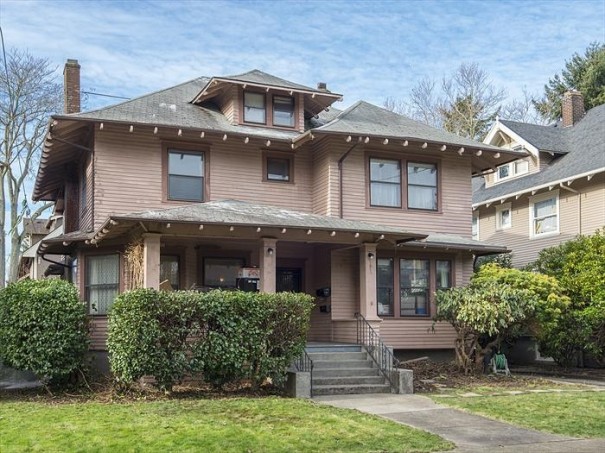 Listing Price: $550,000
3 Bedrooms, 1.5 Bathrooms
Year Built:  1909
Finished Living Space: 2,456 sqft,  Total Square Footage: 3,972 sqft
Lot Size: 5,000 sqft
Stories: 2 story with attic and basement
Neighborhood: Irvington, Portland, Oregon
For more information, contact  Jennifer Peterson at Keller Williams Realty, 503-888-3180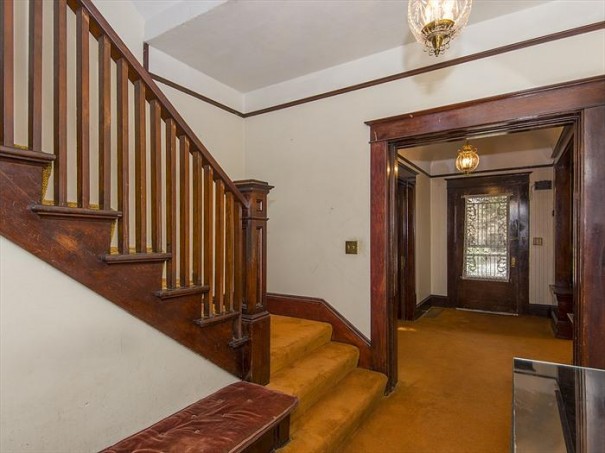 The home's entryway (above) is flanked by the dining room on one side and the living room on the other.
Through the entry is the a grand staircase anchored by a beefy newel post that's very similar to the one I installed in my own home a few years ago.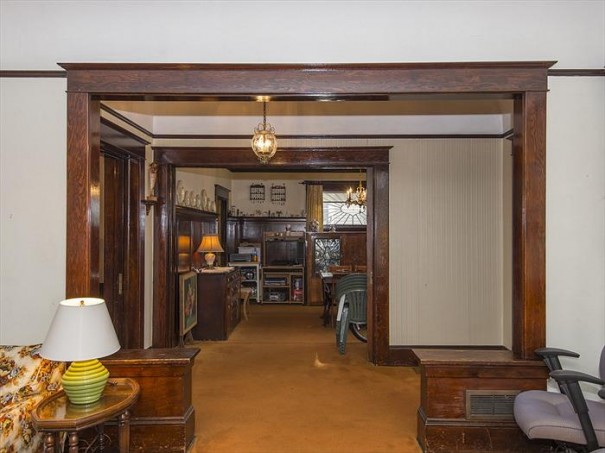 The home's original, unpainted woodwork appears to be in excellent condition throughout.  I would venture to guess that underneath that peanut butter colored carpet is the home's original hardwood floors, which are most likely oak on the first floor and fir upstairs.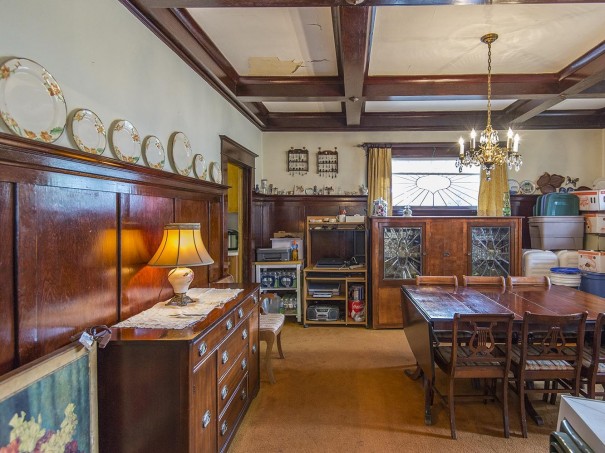 The formal dining room (above and below) features more original woodwork and trim details like wainscoting, a plate rail and a box-beam coffered ceiling.
In the living room, a classic craftsman mantel, coved ceilings and picture rail are surrounded by large windows providing abundant natural light.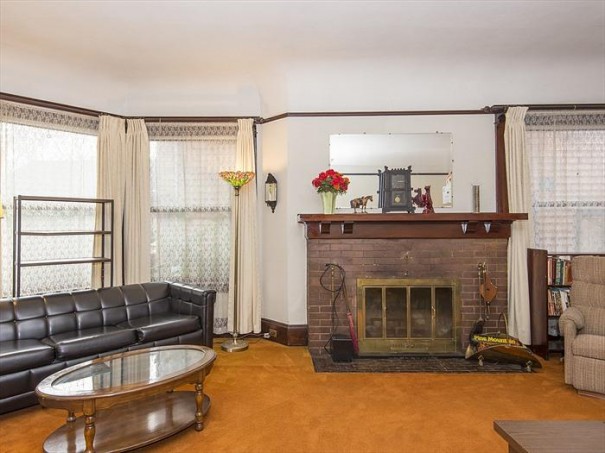 While the kitchen (above and below) was updated somewhere around the 1970s (I'm guessing), it would certainly benefit from a thoughtful period restoration, bringing it back to its original charm.
Upstairs, what may have originally been a sleeping porch (below) off the back of the house is currently being used as an indoor garden room.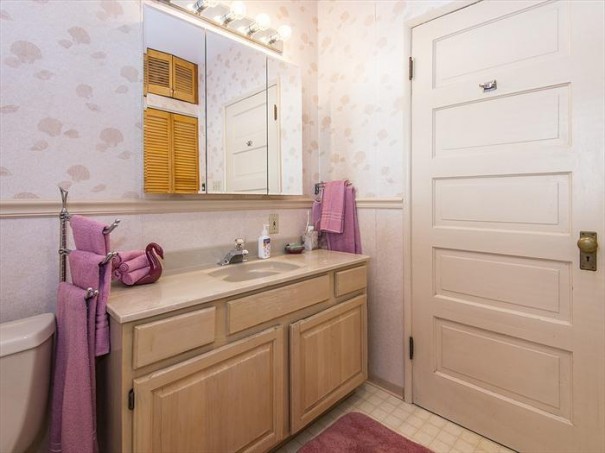 For more information, please contact:
Jennifer Peterson
Keller Williams Realty
503-888-3180

Comments
comments