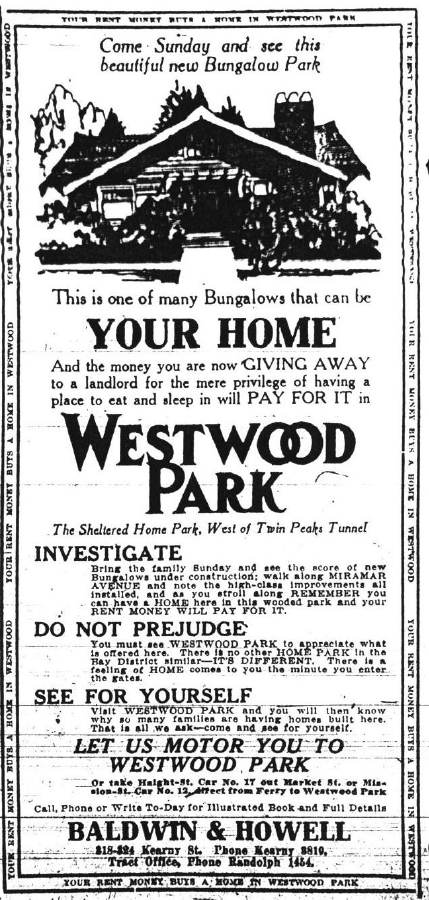 San Francisco is well known for its abundance of elegant Victorian architecture, but tucked away among the tens of thousands of Victorians, there exists a small enclave full of hundreds of charming bungalows.  Westwood Park, located just south of Mount Davidson, was originally a grove of tall eucalyptus trees – part of an old Mexican land grant known as the Rancho San Miguel – until the land was purchased by the real estate firm of Baldwin & Howell in 1917 and slated for development.
An aggressive advertising campaign was launched by the firm, extolling the virtues of the neighborhood, including its beauty, affordability, and its relative proximity to downtown San Francisco thanks to the completion of the Twin Peaks Tunnel in late 1917.
Baldwin & Howell assembled a talented team of architects, engineers and contractors who were capable of designing and building the Park and its homes.  Engineer John M. Punnett was selected to design the layout of the neighborhood and emphasized the site's park-like setting with curvilinear streets in the Olmsted tradition.
Prospective homebuyers could choose a design for their home from a catalog compiled by the contracting firm of Barrett & Hilp.  Charles F. Strothoff, a disciple of more well-known Bay Area Arts & Crafts architects like Bernard Maybeck and Ernest Coxhead, designed many of the homes in the catalog, including over 500 of the neighborhood's 700+ current homes.  The Park was laid out in an elongated oval shape with multiple rings radiating out from a central intersection (below).  The homes ranged in size from 5 to 8 rooms and were priced accordingly, with most being built between the post-war boom years of 1918 and 1923.
In 2003, The Western Neighborhoods Project produced a video (below) containing incredible archival footage taken before and during the construction of Westwood Park.
Westwood Park's bungalows run the gamut of styles including Craftsman, English Cottage, Colonial Revival, and Spanish Mission, among others – most of which largely remain in their original condition, or have only been slightly modified or updated.
These homes (above and below) are two of many that incorporate clinker bricks into their front porch design, with the one below having a prominent Asian influence.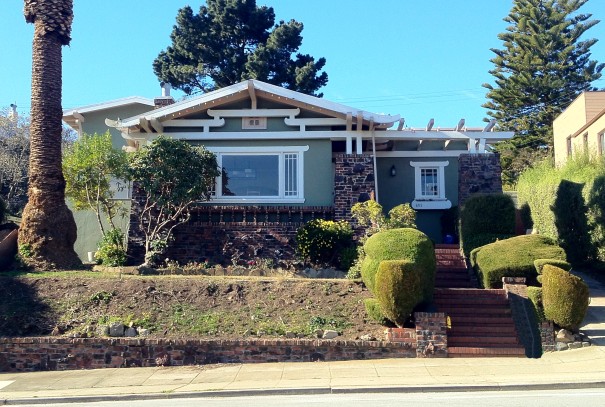 While researching this article, I found some archival images of the two homes above and below.  Pretty amazing how things have – and haven't – changed over the past 100 years!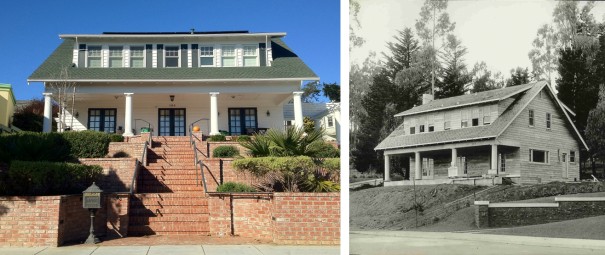 One of the more abundant styles of homes in Westwood Park is the English Cottage (below), often also referred to as a Story Book style home.  The rolled-edge roof of these homes is meant to mimic the thatched roofs of homes once found in the rural English countryside.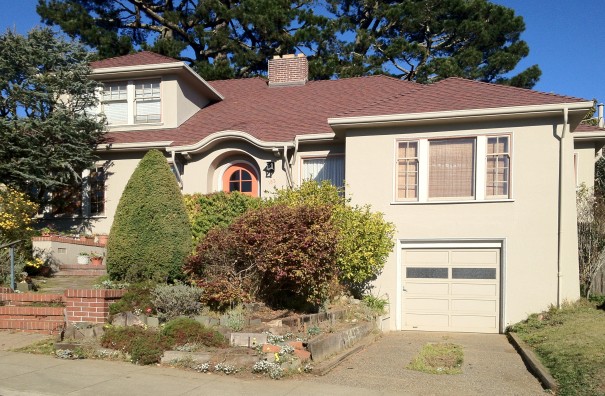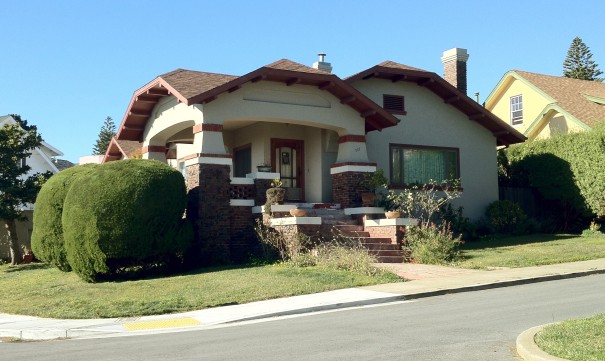 This last group of homes all seem to be based on a similar design: a relatively narrow home, with an offset front porch and steps, along with the characteristic gently sloping roof with large overhanging eaves.  This design was probably the most prevalent in the neighborhood.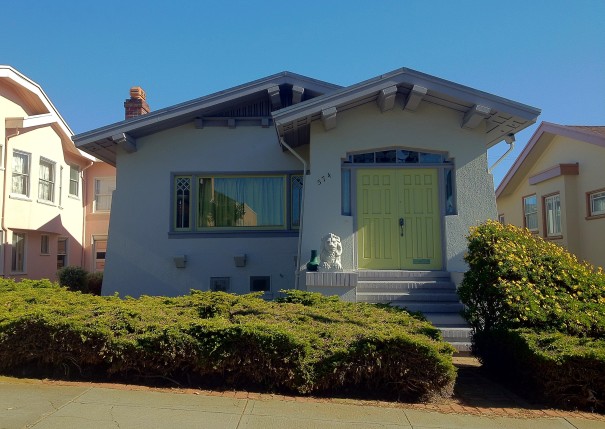 Finally, I had to include the home below because of its unorthodox use of windows…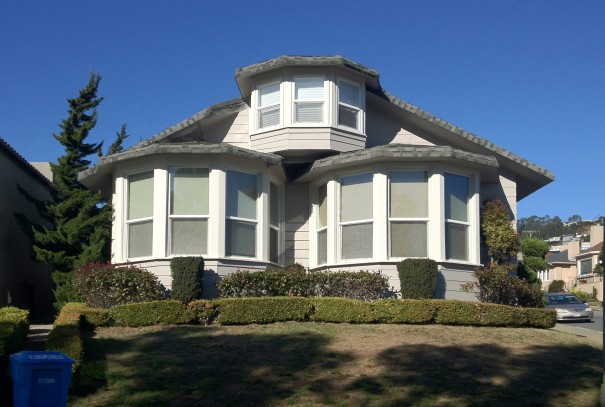 I'll leave you with a quote from one of the advertisements for the neighborhood that beautifully sums up what living in a bungalow is all about:
"The charm of bungalow homes is largely due to the painstaking care and skill with which its builders have planned each individual home.  Whether the motif be taken from the romantic days of California's Spanish pioneers, the substantial lines of Merry England, or the stately mansion of Colonial days … the result is an assemblage of typical American homes of real individuality that compels the admiration of the beholder … and what's more, they're all moderate in price."

Comments
comments