The Craftsman Bungalow: A Resource For Your Bungalow Projects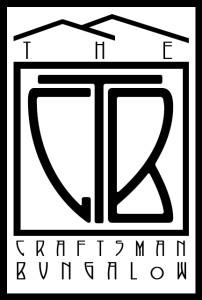 As part of the re-design of The Craftsman Bungalow, I have incorporated an area on the right-hand sidebar for sponsors and advertising.  I am concentrating these efforts on artisans, craftspeople, and companies who focus exclusively on producing art, furnishings, accessories, goods and services that cater to old home enthusiasts, and especially, the arts & crafts / bungalow community.  My goal is for The Craftsman Bungalow to not only be a resource for interesting articles and photographs about bungalows, but a place where like-minded old home enthusiasts can seek out the various artists, goods, and services that they may require for their own home.  I can also assist with the design of your ad, for a nominal fee.
If you or your company are interested in sponsoring or advertising with The Craftsman Bungalow, please contact me at TheCraftsmanBungalow[at]gmail.com to find out about our special introductory rates and learn how to get your first month free!
The Craftsman Bungalow is a participant in the Amazon Services LLC Associates Program, an affiliate advertising program designed to provide a means for sites to earn advertising fees by advertising and linking to Amazon.com.