The Summer 2018 Issue #96 of American Bungalow magazine has just come out, and it includes an article that I wrote and photographed about a couple's restoration of a historic bungalow in Eugene, Oregon.  The article, titled "Serendipity In A University Town," (which can be found on Page 18 of the issue) tells the story of Sherrill and her husband Doug whose journey from careers in Southern California to retirement in Eugene takes a serendipitous path.
"We wanted a diverse city that pre-dated the automobile, because then everything would be arrayed around a central downtown," Sherrill says. "We also wanted to get away from rush hour traffic, but we still wanted to be on the West Coast, so that eliminated a lot of places."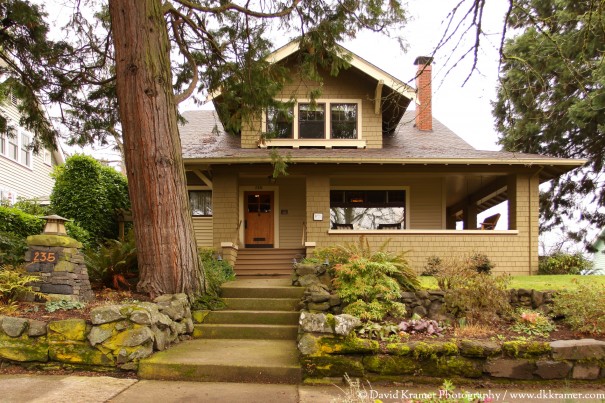 Sherrill and Doug found all of that (and then some) in a 1911 craftsman bungalow known as The Pironi House, named for its original owner, Joseph Pironi, who had been the local manager of Henry Weinhard's Brewery and Ice House in Eugene at the time.  The circumstances surrounding the purchase of the home, however, proved to be very fortuitous for all parties involved.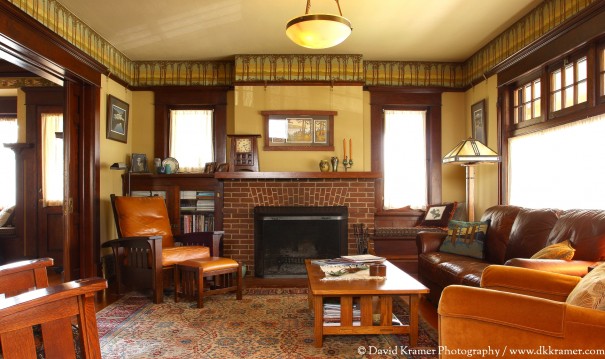 They found out that the home's owner was in a bit of a rush to sell because he wanted to buy a piece of property in nearby Cottage Grove and build another a home there, but since his funds were tied up in this house, he couldn't do anything until the house sold.  "He needed time, and we needed time," Sherrill laughs. "So it appeared that it was meant to be," Doug sighs, "But it sure wasn't the easiest thing to make work."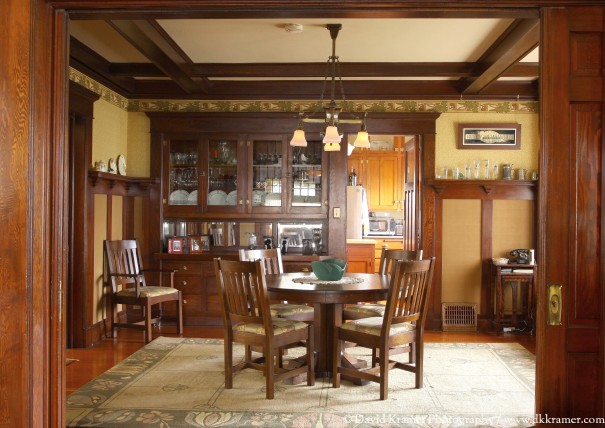 Here's one last image (below) from the article with a beautiful wallpaper frieze by Carol Mead Design called "Riverside."
To read more about Sherrill and Doug's restoration story, be sure to pick up the current Issue #96 of of American Bungalow magazine, or better yet, become a subscriber!
Photos by David Kramer Photography
www.dkkramer.com

Comments
comments