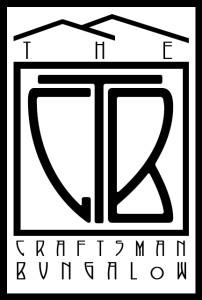 If you've got something you'd like to share with The Craftsman Bungalow, we'd love to hear from you!  Whether it's a story about a recent project you've finished, a picture of your own bungalow, or anything else you think we'd be interested in, please don't hesitate to reach out to us.
The easiest and most popular way to engage with us and other like-minded bungalow lovers is on our Facebook page.  If you're into pinning, we welcome you to peruse the our Pinterest page, and by all means, feel free to re-pin anything you see there.  You can also find us, follow us, and tweet us on twitter @CraftBungalow.  And finally, to reach us directly, ask a specific question, or inquire about advertising with us, you can email us at TheCraftsmanBungalow[at]gmail.com.
Thanks again for your interest in The Craftsman Bungalow, and we look forward to hearing from you!
David Kramer
Writer / Curator
The Craftsman Bungalow