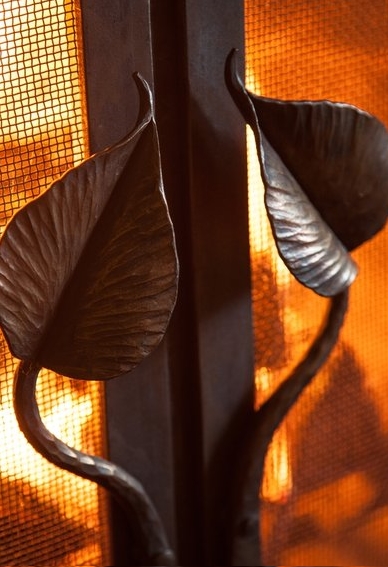 Sometimes the hardest part about purchasing furniture, lighting, metalwork or other decor for your home isn't figuring out what you want, but rather, how and where to get it.  Finding quality, handmade items has become more difficult with each passing year, as "big box" retail chains across the country continue to run smaller "Mom & Pop" shops out of business, undercutting them to the point that they can no longer compete.  On top of that, more and more of the products on the market today are made overseas, where quality and craftsmanship often take a back seat to profit and the bottom line.
In a way, it's part of the reason why the Arts & Crafts Movement rose to prominence in America more than a century ago.  Back then, the Industrial Revolution and advancements in technology dominated the landscape as more and more products were moving towards mass-production, squeezing out the individual artists who once made almost everything by hand.
In recent years, there's been a renaissance of the original Arts & Crafts Movement, with the public's growing appreciation of and desire for products that once again are crafted by hand and available directly from the people who make them.  Leading that charge is CustomMade, an online marketplace connecting buyers who seek one-of-a-kind custom creations with professional and passionate craftspeople who have the skill and talent to bring that vision to life.
"Everyone used to buy custom.  Everything used to be custom made," says co-founder Seth Rosen, "then mass production came along and changed the rules.  People started buying lower quality stuff that wasn't original and wasn't what they wanted.   We're here to change the rules back."
"We built the company because we wanted to help artists and craftspeople all across the country grow their business and compete against big box retail in an online, safe and secure marketplace," adds co-founder Mike Salguero.
Originally started in 1996 as a website connecting woodworkers with potential customers, co-founders Mike and Seth purchased the website from its original owner in 2009 and re-packaged it as a means for craftspeople of all types to connect with customers everywhere.  Today, CustomMade has a community of over 12,000 "Makers" – as they're affectionately referred to – and well over 100,000 Buyers to date, a number that's growing everyday.

It Just Makes Sense
In today's global economy, there's a growing disconnect between people.  It used to be that all commerce happened face-to-face, and people personally interacted with the individuals who made the things that they bought – whether it was furniture, clothing, jewelry or even food.  But over the past several decades, that notion has all but died.
The resurging trend towards a smaller community-based economy not only helps to bring people back together, but it also provides an outlet for individual craftspeople to once again get their products into the hands of people who otherwise might not know that they exist.
"Why would someone go to a big box furniture store instead of a local furniture maker?" Seth queries.  "Why would someone go to a retail jewelry store when there's a local independent jeweler who can make them exactly what they're looking for?  It's because there are frictions in the market that make 'custom' feel inaccessible.  And that's what we're trying to change."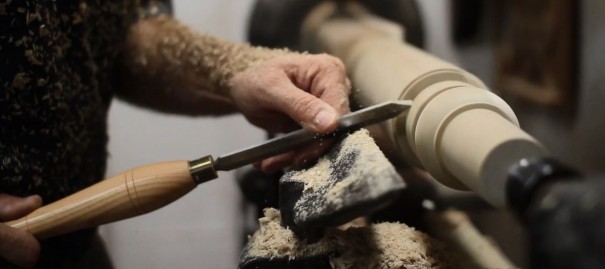 How It Works
Buyers can connect with Makers by entering a keyword search, browsing through their galleries, or simply submitting a photo or description of what they're looking to have made, along with their preferred budget.  Interested Makers then respond to Buyers' requests with ideas or a proposal to create the project.  Buyers then choose a Maker to work with, agree on a design and price, and work on the project begins.  For more information on the process, visit their "How It Works" page.
"We want to facilitate the building of relationships with customers and the people that are actually making the things that they're buying."  –Sabrina McGrail, Talent & Culture.
"People want to know the story behind what they're buying," says Tammy Kingan, CustomMade Maker Curator.  "They want to know the name of the jeweler who cast their engagement ring.  They want to know where the wood for their dining room table came from."
Becoming A Maker
CustomMade is also a great platform for small-operation artists and craftspeople who wish to get their name – and their work – out on to a larger stage.  Prospective Makers can apply by explaining what it is that they do and uploading photo examples of their work.
Once approved, Makers can curate an unlimited portfolio of their work and instantly have access to the thousands of customers seeking custom goods on the site each day.  They can also peruse the Job Board for projects and communicate directly with potential customers about their projects.
"I love the structure of trying to work within someone else's idea," says porcelain artist Lynne Meade, "it makes me do things that I would never come up with." By working directly with customers, she gets the feeling of really contributing to their enjoyment of their home.  "I love being a part of that and I love being able to do that for people."
Everyone Wins
When people are empowered with the tools they need to be successful, everyone wins.  In this case, that tool is an open marketplace where people can connect and work together to design, create and experience something that's totally unique.  The customer ends up getting exactly what they're looking for, and the craftsperson gets the satisfaction of bringing someone's dream to life and knowing that that item will be dearly cherished by its new owner.
"When I look over the landscape of Arts & Crafts in this country, there's a definite renaissance going on," says ring maker Scott Richter, "and what has allowed this renaissance to take place is that there are organizations like CustomMade that can bring a customer and a craftsperson together in a format that just never existed before."
The end result is a more personal connection between two people, and a custom made item that comes with a great story to tell.

"The Craftsman Spotlight" is an ongoing series where artists, craftspeople, and their businesses are featured.  This time, we're thrilled to spotlight CustomMade!   If you're interested in featuring your business with The Craftsman Bungalow, please click here for more information.
Comments
comments