While Asheville, North Carolina has been home to the National Arts & Crafts Conference for over 30 years, it's been a destination for those seeking solace in its picturesque setting and holistic laid back vibe for long before that.  Once part of the aboriginal Cherokee Nation, and first visited by Europeans in the mid 1500s, Asheville was incorporated in 1797 and named after the then-governor of North Carolina, Samuel Ashe.
If you're coming to Asheville to attend this year's conference at the Grove Park Inn (above) in February, or perhaps to visit the Biltmore Estate (below), or if you just happen to be passing through at any other time of the year, I encourage you to have a look at some of the area's lovely and abundant Arts & Crafts homes and inns.
A few years ago, I was in Asheville to partake in both of the activities above, and I took an afternoon to take a closer look around.  Here's a little glimpse into what I found…
This first home (above) borrows elements from a few different styles – most notably craftsman, with a Moorish influence on those winodws in the center – and it all works together beautifully.  A few more craftsman homes (below) were sprinkled about in the same neighborhood.
These next two resemble English Cottages.
Other residences I came across (below) borrowed from multiple styles, including Farmhouse, Prairie Style, and Shingle Style.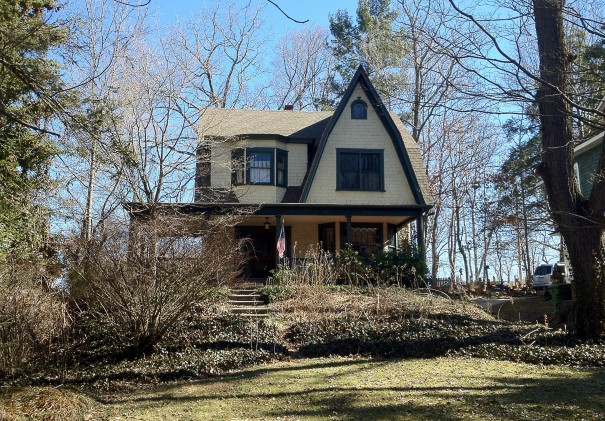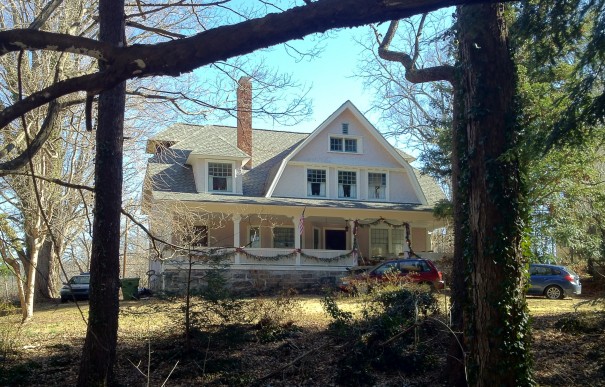 Along with the abundant and varying styles of Asheville's residential homes, there seems to be just as many classically-styled bed and breakfasts as well.  The Sourwood Inn (below) takes many of its cues from the grand Greene & Greene homes found predominantly in Pasadena, California.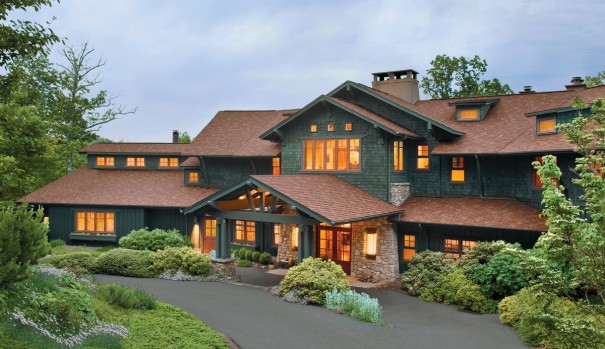 Built in 1901, the Carolina B&B (below) once belonged to the family of famed jeweler David Webb, and now is operated by a couple who now calls Asheville home after spending most of their adult lives living overseas.
The 1900 Inn on Montford bed & breakfast (below).
The Black Walnut B&B Inn (below).
And finally, The Abbington Green B&B (below).
As you can see, Asheville is a destination for historic architecture both large and small.  So if and when you visit, be sure to seek it all out, and take it all in!

Comments
comments